Historic Friar Gate Office is Refurbished and Open for Business
July 07, 2017
In the summer of last year, our firm announced its purchase of the Grade II* listed building of 49 Friar Gate with a plan to refurbish it to help accommodate our growth in staff.
Having been hard at work over the past nine months, we're delighted to announce that the building is now ready for occupation. To help mark the occasion, Member of Parliament for Derby North, Chris Williamson came down for the official opening.
Chris commented: "It was great to be invited to the opening of Swindell and Pearson's office in Derby. I found it both enjoyable and enlightening to hear about the work that they do and the highly specialised nature of intellectual property law.
It is a pleasure to see them thrive in Derby and I am glad that they have decided to continue the services that they provide to clients both domestically and abroad through improving and expanding their office space".
Reflecting on the successful opening, IP Director Robert Sales said: "The additional office space is most welcome as it gives us room for future hires to help accommodate our growth plans. We're working with a growing number of local businesses as well as individual inventors and brand owners who are increasingly recognising the importance and benefits of securing their valuable intellectual property rights".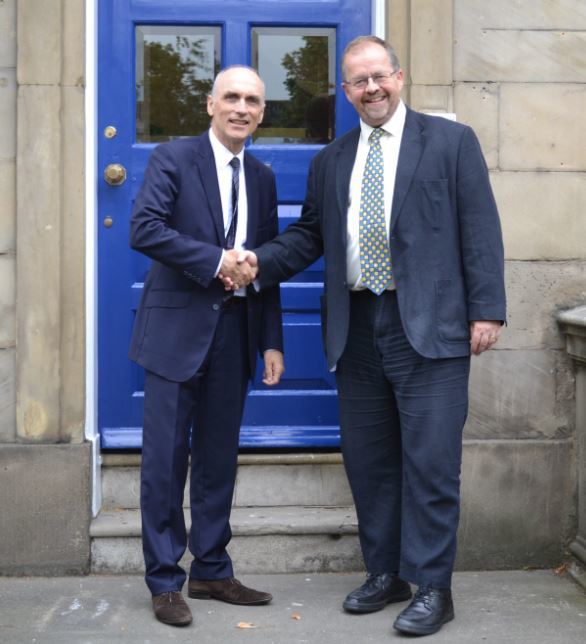 Image: MP for Derby North, Chris Williamson with IP Director Robert Sales.

If you're interested to see what the office of an IP firm looks like then please do get in touch and we'd be delighted to show you around.

Swindell & Pearson is a UK based intellectual property firm that has been helping businesses and individuals protect and defend their ideas, innovations and brands for over 135 years. With its head office in Derby, the firm also has offices in Stoke, Wolverhampton, Stafford, Sheffield and Burton upon Trent. To find out how Swindell & Pearson can help you and your business with any patent, trade mark or design right matters please get in touch via [email protected] or by telephone on 01332 367 051.