Patents Trade Marks Designs Copyright
Part Three – Party Election Manifesto Analysis on Intellectual Property and Research and Innovation: Labour
May 05, 2015
In the third part of the Election Series, Mahir Raoof analyses the Labour Party manifesto to see the detail on how they will support research and development and innovation.
Led by Ed Milliband, Labour are a centre-left party and the Official Opposition due to the number of seats they occupy in the House of Commons. Historically holding views of socialism, in recent years the party has moved towards more free market policies and encouraging more enterprise. Last in government from 1997-2010, a complaint levelled at the party is that they caused and contributed to the UK's recent economic downturn due to their loosening up of regulation.
Seeking to form the next government, almost all of the policies and pledges are statements of intentions should Labour come to power - their blueprint to govern. One can look at the party's record when in government to analyse if what they are proposing stands up to their previous record but that would then become a critique of Labour's previous terms which we will save for another day.
Under the heading, 'Improving productivity and a new industrial strategy' the bulk of Labour's pledges on areas of research and innovation are covered as the party outline what they consider to be the relevant opportunities to pursue. The manifesto states, 'Scientific discovery and technological innovation will drive economic advancement this century. We will introduce a new long-term funding policy framework for science and innovation, providing the stability and continuity that our companies and research institutes need to succeed.'
The party acknowledges that new research and inventions will become a key component of our economy but beyond the mention of a framework, it is difficult to understand what exactly will be done. Whether they provide funding, create new policies and make recommendations, without the detail not much can be understood.
However, within the same section the manifesto does state, 'Building world-class infrastructure will be crucial to fostering economic growth. We will set up an independent National Infrastructure Commission to assess how best to meet Britain's infrastructure needs. It will make recommendations to government, monitor their implementation, and hold government to account. These measures and our long-term approach will help reinforce Britain's status as one of the world's greatest centres of science and engineering.'
It seems therefore that building infrastructure and facilities will be of importance in driving science and technology whilst the creation of an independent commission is also a positive move as the government will be accountable for their actions. It will, however, be interesting to note who or what makes up this commission and what powers it can wield.
In regards to specific technology areas, there are several identified to be key as the manifesto states, 'Labour's long-term approach will drive innovation and build on our strengths as a leader in digital technology.' Within the same paragraph, the party go on to state, 'Digital technology has transformed start-up costs making it easier to run your own business.'
A recent report by Tech City, a publicly funded organisation designed to support the UK's digital sectors, found that 15% of all UK companies formed in 2013-14 were digital companies whilst employment for digital companies is set to grow by 5.4% by 2020. It's clearly a rapidly developing area of the economy and Labour recognising and driving these opportunities are what they feel will give the country a competitive edge on a global scale.
To support this transformation the party explicitly state that all parts of the country will benefit from affordable, high speed broadband by the end of the Parliament. At the same time, the party will also work with community-based organisations to reduce the proposition of citizens unable to use the internet as Labour claim, 'We are just at the start of the internet revolution.' In addition, the party say that they will work with the regulators and industry to deliver the needed mobile infrastructure to extend coverage and reduce 'not spots'. These are encouraging moves and will be welcomed by businesses and individuals alike.
Further technology mentions are made as Labour state, 'There is a widening in the application of new transformative technologies in the fields of robotics, 3D printing and big data. Our economy is developing a network of connections that will revolutionise innovation'. References to these technologies provide insight into what directions Labour will seek to drive research and innovation towards. 3D printing (an area the intellectual property world watches with great interest) is becoming increasingly common as printers can be bought from high-street retailers for as little as £1,000 but in terms of the application of the technology, it still has a long way to go for wide-scale commercial applications. Looking at robotics, current estimates say that the worldwide market will be worth an estimated £70bn by 2025. These are colossal and lucrative industries to seize though we should certainly keep in mind Professor Stephen Hawking and Elon Musk's recent comments on robotics...
The party also consider research of a greener kind to be particularly relevant and claim that a million additional green jobs would be created as Labour seek to make Britain a world leader in low carbon technologies – a sector and industry that will also no doubt continually grow in scope presenting numerous research and development opportunities.
Labour's commitment to university research is to continue supporting the model of knowledge clusters where academic institutes work with industry and local businesses. It provides assurance to those undertaking work within such facilities but the lack of specific detail means it is difficult to establish what exactly the support will involve. The party do however highlight that support will continue especially outside the South East so it would seem that there will be a focus towards more northern institutes.
An interesting pledge is that the party will promote innovation in schools whilst also saying, 'We have a long tradition of innovation and enterprise.' Designed to encourage the innovators of the future, it is only a positive move and will hopefully ignite a passion in children for enterprise. On the theme of education, Labour go on to state, 'Creativity is the powerhouse of a prosperous economy. We will increase the number of apprenticeships in the creative industries.' So we can certainly look forward to a future generation of engaged inventors, innovators and artists who will all hopefully seek intellectual property protection for their ideas.
In conclusion, Labour feel that they must first outline credible plans for the main topics of debate such as the economy, health and living standards before tackling the secondary issues. There are certainly commitments to innovation, particularly around specific technologies but there is an absence of specific detail around their pledges that makes it difficult to understand how exactly the party will encourage intellectual property and research and development.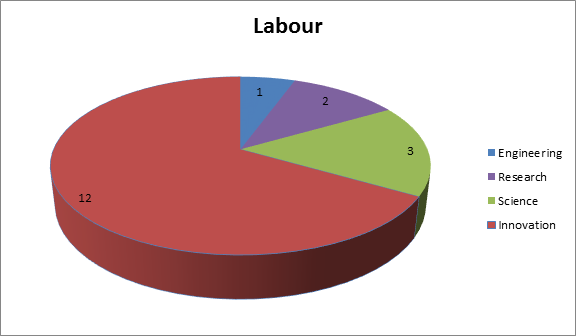 For further information please get in touch with your usual contact at Swindell & Pearson or [email protected]